Licensed Clinical Professional Counselor
Misty earned her degree in Elementary Education and Masters in Counseling from Quincy University.  She is a Licensed Clinical Professional Counselor.  Misty was employed at Blessing Hospital for over 16 years,  She left her work as an Inpatient Crisis Intervention Therapist on the Child and Adolescent Psychiatric Services Unit to pursue a career in outpatient counseling.  Most of her focus has been with Children and Teens, but she is looking forward to assisting clients of any age with discovering their strengths to deal with issues that life throws at all of us.  Misty wants the sessions to be client directed and the environment to feel comfortable, safe, and nonjudgmental.
I want clients to know they are not judged. I want them to feel understood, heard, and not alone. We all have our own unique stories.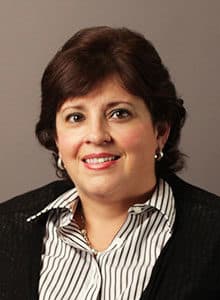 It has been my pleasure to enter into such a supportive and successful group of therapists and staff. I was born in Cuba, but my family relocated to Quincy early in my childhood, where I have lived since. I graduated in 1984 from Quincy University with a Bachelor's degree in Accounting. As a young adult, I worked as a bookkeeper for a local business. Later I went on to work for a doctor in the area for 14 years. I am currently the receptionist for Cornerstone. On a day to day basis, I enjoy the opportunity to interact with clients as well as assisting staff members and clients in facilitating the therapeutic process. I have three grown children who are the center of my world. Also, I am very involved at church and I love to garden, I love to meet new people, and after growing up in a Cuban household.
I have great appreciation for diversity in people's life stories. I am very excited to work with the wide range of people we have the privilege of serving each day.